【New goods for te's 15th Anniversary!!】
We made a lot of new goods for te's 15th Anniversary!!
You'll be able to get them from tomorrow October 2nd at 12:00 PM (JST).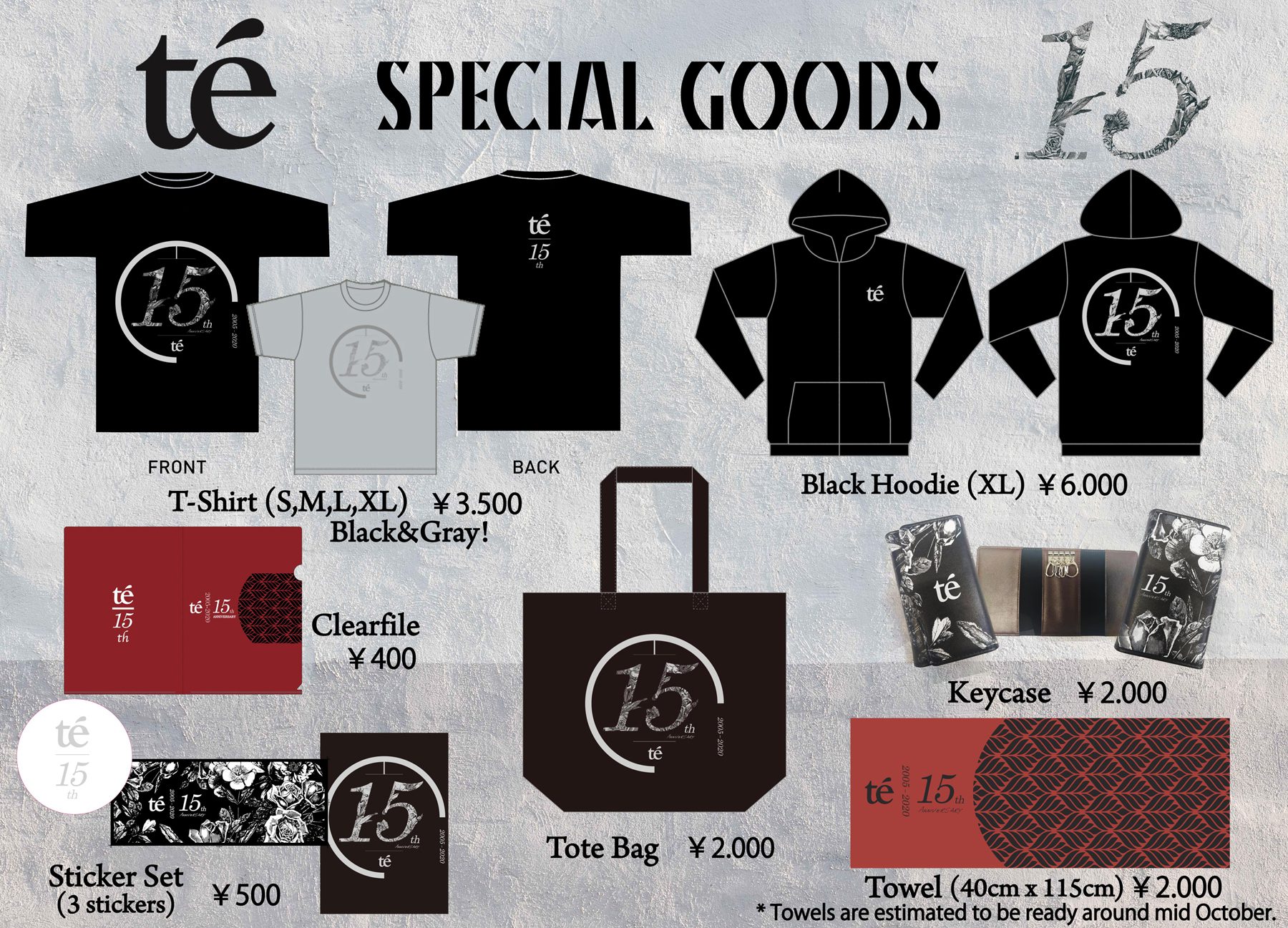 They will be able for purchase through our Bandcamp site and also Zankyo's BASE shop for those living in Japan as well.
Thank you so much to all the people who supported us during these 15 years!
We'll keep rocking from now on!
【Nuevo merchandising de te por su 15 aniversario】
¡Hemos preparado un montón de nuevos productos para vosotros con motivo del 15 aniversario de te'!
Estarán disponibles para su compra online a partir de mañana día 2 de octubre a las 12:00 PM (hora japonesa).